With all the advances in technology it's no surprise that the farm industry has developed a new design attachment for planters. Designed by Dawn Equipment this unit utilizes all the latest technologies. Dawn started as an innovator in residue management and no-till farming a couple decades ago and hasn't stopped inventing new ideas. They have a wide range of equipment built to increase productivity but this latest project is their biggest release in awhile.
Quality & Innovation
This unit completely rethinks the planter row unit and incorporates new electronic and hydraulic controls that manage depth control, down pressure and maximizes the effectiveness of your planter. Farmers have been buzzing with excitement for this limited release in 2018. We here at Tractor Zoom highly recommend this.
Dawn has built a reputation of working in no-till so they have a full understanding of the challenges of planting into high residues. Here are a couple of the features of this unit; it  makes on-the-go changes to depth and pressure based on conditions, it can cut through residues to make sure there is seed-to-soil contact and has variable depth residue removal tools on the row unit…which is impressive.
Digital Hydraulic Down Pressure System
Developers are stoked to offer the first digital hydraulic down pressure system, it has an expandable manifold and controller on the row unit; which means you can start with hydraulic down pressure but expand it to include electronic controls later, allowing you to adjust  as you become more familiar with the system. If that wasn't neat enough, the unit provides an active depth control module, you can start with or add later, providing optimum depth in any condition.
Information Sensor
Also, the firming wheel has a sensor at the bottom of the furrow that provides information for the depth control system to increase or decrease depth in real time based on what's happening right at the soil. The down pressure system is also linked electronically to this sensor, so it can communicate with the furrow. This allows the row unit to provide the most accurate seed placement based on current conditions in real time. This give you amazing accuracy of the amount of soil on top of the seed,as the ground condition change from hard to soft
Responsive Design
In this design, inventors had to use a very responsive down-pressure system that is unlike anything used in the past. It uses two open and close valves and pulses bits of oil in and out; its a low-energy, high-speed spool valve technology with a digital matching valve that has never been on the market before. This design has to be extremely responsive for quick changes, so the valves has a 6 millisecond response time. They claim a target accuracy within 10 pounds with down pressure. It also ensures there is a proper pressure so row units don't bounce in the field preventing seed to be dropped on top of the soil.
It's only the beginning, Dawn Equipment has many plans to continue reinventing the planters. They are moving towards full autonomy, which prevents the farmer from ever having to get out of the tractor to make adjustments to the planters.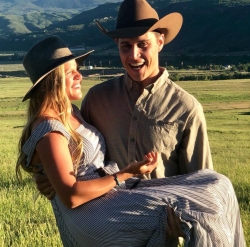 Kyle McMahon is the founder of Tractor Zoom and leads the company as CEO. As a 3rd generation entrepreneur, Kyle grew up with hard work and curiosity ingrained in his demeanor. Kyle and his Tractor Zoom team are 2018 award winners in the John Pappajohn Entrepreneur Venture Competition.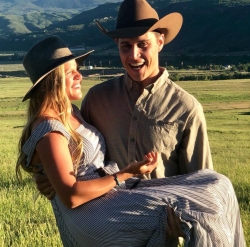 Latest posts by Kyle McMahon (see all)