Buying a used tractor at an auction is easily the best way to get the most bang for your buck. However, like any second hand purchase, it's essential that you take the time to learn all about the product, and closely inspect it for any potential problems. After you've bought a used tractor, you have little recourse if it begins to run poorly after just a short time. Here are some of the most important factors to consider before buying a used tractor at an auction.
If you want to check out some used tractors then find tractor auctions near you with Tractor Zoom to see the best in your area!
How's the Engine?
Start up the tractor and pop the hood, and look around for any indication of a leak. Inspect the lines; are the coolant or fuel lines wearing or breaking? How about the hydraulic lines? In some regions, you may be required to meet certain emissions regulations, so you'll want to ensure the engine meets your home or farm's local expectations.
Is the Price Right?
Probably the first point many buyers consider is price, and why not? If you want to make sure you're getting a fair deal (and not cheating yourself by overbidding) then you ought to spend some time researching the auction in advance. Most auction houses will list the tractors to be auctioned off on their website, giving you an easy opportunity to look up the new & common used prices for each. Armed with this information, you can attend the auction knowing exactly where to set your bidding limits.
Does it Have Papers?
A well-maintained tractor, like any major investment, is going to have proper documentation of maintenance work and history of inspections. If you're looking at two tractors and one seller doesn't have this information, be cautious of that seller. Documentation gives you a good idea of how reliable the machine is, how often it's been cared for, and even implies that the previous owner was diligent and responsible.
Tires
You want to check and be sure that the tires are wearing their treads evenly. Failure to do so means the tractor isn't evenly applying all of its power to the land below. Uneven treads can result in poor performance. Additionally, the treads should be worn in accordance with the tractors' recorded hours. A tractor with very few hours of use should have very little wear in its treads. An older tractor with more hours will show more wear, and this is when it's critical to ensure they're wearing evenly.
Check the Oil
In a tractor, there are clear indicators of poor oil system maintenance. If you remove the dipstick and the oil is black, viscous, and smells burnt, then the oil hasn't been changed often enough. If you remove it and the oil sputters excessively, it may indicate that the system is going bad and needs completely replaced. This is something you don't want to deal with when you buy a used tractor!
Give it a Test Drive
Like a car lot, you're usually permitted to try out a tractor you want to bid on. Be sure that the ride is smooth and that the steering wheel gives you the full range of motion that you need. You're going to be riding this thing a lot, so you want to be sure you feel safe and comfortable on top of it.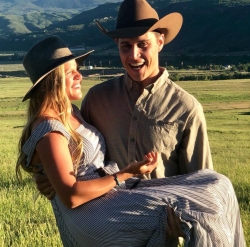 Kyle McMahon is the founder of Tractor Zoom and leads the company as CEO. As a 3rd generation entrepreneur, Kyle grew up with hard work and curiosity ingrained in his demeanor. Kyle and his Tractor Zoom team are 2018 award winners in the John Pappajohn Entrepreneur Venture Competition.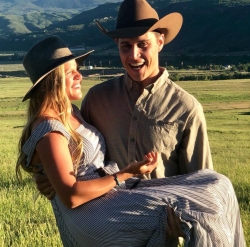 Latest posts by Kyle McMahon (see all)