Compact vs. Row Crop Tractor: Which Machine do You Need?
There are a few different things you will need to consider when assessing what size of tractor you need to efficiently run your farming operation. From the size of your farm to the terrain you're farming, we'll run through some of these considerations below.
If you're one of the lucky people to have acquired land and have decided to try your hand at farming, you're going to need the proper tools to succeed. One  of the most important pieces of machinery you'll need is a tractor.
Tractors come in all shapes, sizes, and colors, but which machine is best for the demands of your farming operation? The size of tractor can be rated by methods such as horsepower, weight, size, and lift capacities. Tractors can be a significant financial investment, and it's important to purchase a machine that is neither too big nor too small for the tasks at hand.
What Are You Farming?
First, what kind of crops will your land support? If you're planting a traditional row crop, such as corn or soybeans on a large plot of land, you'll need to be able to plough and pull planters. If you're growing crops on a small farm, you can get by with a smaller tractor that can perform these functions on a smaller scale. Row crop tractors have greater ground clearance, can take sharper turns, and can easily attach and detach various implements. However, if you're planting and operating an orchard, a tractor that can pass easily between trees and has greater height is imperative for trimming and harvesting.
How Big is The Land You Farm?
Another factor for determining tractor size is the terrain of the land you're working. This affects the power you'll need to pull implements, and the kind of traction required to operate in the field. Tractors that move via tracks versus the traditional wheel will provide a smoother ride across rough fields, more stability on hillsides, and better traction across softer soil types. However, tracks will inflict more damage on your crops if you need to cross over rows.
How Much Weight Do You Need to Lift?
Other things to consider: will you need to lift heavy weight with your tractor? You'll need a heavier tractor and a higher PTO horsepower.  PTO horsepower refers to the power running implements with your tractor, where engine horsepower speaks more to the maximum power an engine can put out. For example: running a 5-foot cutter can be run by 20 PTO, and a 6-foot cutter can be run by a 30 PTO horsepower.
If you're working 5 or more acres of mow-able pasture, rugged terrain, or performing chores that regularly demand horsepower, you'll need to look at purchasing something larger than a garden tractor.
When thinking lift capacity, what is the size and weight you're looking to move? There is a difference between lifting a bale of hay versus a load of dirt, and different implements will be needed in order to move loads.
Types of transmissions in different sizes of tractors:
Standard transmissions are the most affordable, and can be the most reliable. They are good for cutting and pulling a plow, but not necessarily the best fit for operating a front loader.
Hydrostatic transmissions are becoming more affordable and popular and hold up well over time, not requiring much maintenance. A hydrostatic transmission can be best for loader work that requires starting and stopping often. Hydrostatic has higher speed than a standard transmission, and can be found in compact tractors up to 50 engine horsepower.
Hydraulic shuttle transmissions are offered on larger tractors, from 50 horsepower up to the large farm tractors, but can be found in some compact tractors. This transmission is very similar to the hydrostatic transmission, but with a lever that allows you to switch to reverse without stepping on the clutch.
There are large 500 horsepower machines, but these are often only used on large commercial operations.
Drive Options – 2wd or 4wd
Another function that influences the size of a tractor is its type of drive, such as four wheel drive, front wheel assist, and two wheel drive tractors.
Two wheel drive tractors, or 2WD, are commonly used in dry farming for transportation and range from 5 to 200 HP. The advantages of 2WD are a smaller turning circle, simplicity of design, fewer mechanical parts, and a lower purchase price. The 2WD tractor does not work well in wet, hilly, or muddy conditions.
Four wheel drive tractors are also known as 4WD, FWA, or unequal four-wheel drive. 4WD tractors are popular and range in size from 5-240 HP, with the front tires being smaller than the rear tires. An advantage of the 4WD tractor is the distribution of 10% more power to the ground at all four tires without increasing fuel consumption. This gives the tractor better traction and flotation capabilities than two-wheel drive. When considering a cost, 4WD tractors can cost 15-35% more than same HP two-wheel drive tractor.
Equal four wheel drive means that all four tires are of equal size, and range from 35-600 HP. These tractors have good traction and get more work done in less time, but with the increased weight you can have some problems in the field. Mechanical Front Wheel Drive, or MFWD, provides four-by-four capabilities to tractors with different-sized front and rear wheels.
If you're balking at dropping money on a brand new tractor at retail price, consider looking for used tractors, at an auction or for sale by owner. Remember to take good stock of what you want to accomplish on your farm, and purchase the right size tractor to keep your farm running efficiently.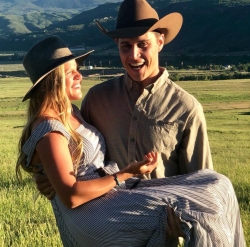 Kyle McMahon is the founder of Tractor Zoom and leads the company as CEO. As a 3rd generation entrepreneur, Kyle grew up with hard work and curiosity ingrained in his demeanor. Kyle and his Tractor Zoom team are 2018 award winners in the John Pappajohn Entrepreneur Venture Competition.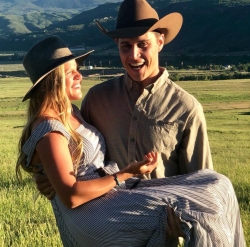 Latest posts by Kyle McMahon (see all)