We get questions like this sent to our Facebook page and emails all the time. Typically, they come from family members who are trying to tie up loose ends on a loved one's estate. It's usually an old John Deere tractor that Uncle Ronnie tinkered with in the garage, or Grandpa's old Farmall. Every now and again, however, it's something entirely different. Two weeks ago, someone needed advice on how to get a combine removed from a property that they'd just purchased.
There are many ways to handle these situations, but many people who ask  simply don't know where to start – and that's okay! That's one of the reasons that we're here!
We typically recommend that you work with an auction company near you that specializes in selling farm equipment on consignment . We work with the top auction companies in the USA, so there's probably an auctioneer near you on this list. Consigning farm equipment isn't usually complicated, but if you've never done it before, it can be a little daunting!
Auctioneers may have more steps in the process, but this is basically how they partner with sellers (you).
1. They will want to know what you have. They understand that you may not know much about the machinery that you need to sell. If you have photo or two on your phone, that'll be a good place to start.
2. The auctioneer needs to know that you own the equipment, or that you have the OK to sell it. This part is important; there are lots of stories out there of people selling stolen stuff. The auctioneer needs to be sure that things are on the up-and-up. If they ask you for a written guarantee of this, it's not personal; it's just a good business practice.
3. The auctioneer will need to take a look at the machinery in person, and they'll want you there for that. It probably won't take a long time, but it depends on how much equipment there is, how accessible it is, etc. If Grandpa kept a file on that old Farmall, this is when you'll want that available. It'll help the auctioneer understand what they're selling, and how to find the right group of potential buyers.
*The auctioneer will want the piece of equipment at their location, which means that you'll have to arrange transportation. They can usually help with this, but ultimately it needs to get to them so they can prep it for sale, photograph it, etc.
**A good auctioneer will probably ask you what you know about the piece of equipment; the more they know about it, the better they can market to the right customers. If you know the story of how the dent in the fender got there, tell it! Auctioneers are part-time grief counselors, too.
4. After they look at the item in person, they should be able to assess its value. It's okay to ask what they think it's worth, but bear in mind that what they tell you isn't a guarantee – it's an estimate. It's also a good idea to ask how they're going to market your equipment. Their reputation depends on having happy customers (both buyers and sellers). They'll likely be more than happy to lay everything out in plain English for you. They're your partner in this situation, and they want success just as much as you do.
*This is also the point where they'll go over the way that they do business. The listing agreement covers when they sell the item, the fee schedule (usually a percent of the sale price), and when you get paid. If you don't understand something, ask questions.
**They'll ask if you want to set a minimum price (a Reserve auction) or not (a No Reserve auction – it sells for what it sells for). There are lots of opinions on how to handle this; your auctioneer can advise you better than we can. However, if you just want to move Grandpa's old Farmall along, your best bet is a No Reserve auction.
If this sounds like the situation that you're in, hopefully this post will point you in the right direction. If you have further questions, please don't hesitate to reach out to us! We're here to help!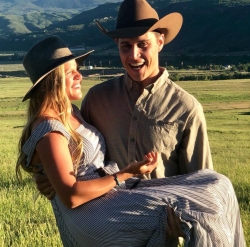 Kyle McMahon is the founder of Tractor Zoom and leads the company as CEO. As a 3rd generation entrepreneur, Kyle grew up with hard work and curiosity ingrained in his demeanor. Kyle and his Tractor Zoom team are 2018 award winners in the John Pappajohn Entrepreneur Venture Competition.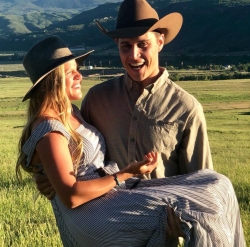 Latest posts by Kyle McMahon (see all)