It's no secret that buyers are using the internet to help make their purchasing decisions. Even if a buyer has plans to attend your live auction in person, chances are they've done their research ahead of time so that they're ready to bid on a $150,000 used tractor.
With the advent of online bidding, auctioneers are seeing new bidders coming to them from all over the country, and even all over the world. Having clear, easy to digest information available to online shoppers is critical to making the next sale and maximizing returns.
There's some basic steps an auctioneer can take in order to help attract the right buyers, give their bidders confidence in their farm machinery auctions, and turn them into loyal customers who keep coming back to the well. It's not rocket science, but it's definitely hero-or-zero stuff; do it right and do it consistently…you'll be the hero.
Quality Pictures
The most important aspect of advertising an auction is posting high-quality pictures of your inventory. If your buyer can't quickly assess an item's quality or condition, they'll move on. You've essentially got three seconds to convince your buyer to take a closer look at what you're selling, and all you can use is a picture to do it. 
Here's five quick rules of thumb to improve your photos:
1. Hose down the machinery
Clean equipment looks better in pictures. It shows that the seller has put some effort into the appearance of the item for sale, and gives the impression that it has been better cared for than if it's covered in years of dirt and grime. Also, clean equipment reflects light from the sun, making it shine and stand out in your auction catalog. At the end of the day, clean, power-washed equipment WILL bring more dollars for you and your seller.
2. Presentation is important
There are a couple of reasons why this is important. If the buyer can't quickly figure out what they're looking at, they're going to move along to another option. So, while it takes time to cut the mulberry tree out of the center of that ancient planter in your catalog, it'll be worth it to do so.  While equipment covered in weeds may still sell, you'll probably see a much lower sale price than if you'd simply cut out the tree and did away with the brambles growing up around it.
**While this is good practice for most pieces, you may encounter some exceptions when it comes to original 'barn finds.'**
The same goes for tractors as well; we don't care if it's a John Deere B or a Steiger, find an open area free of other equipment with a neutral background and set it in the center of it.
For example, see how there's all that other stuff taking away from the Kenworth? This is horribly framed; there's too much in the photo that takes away from what's supposed to be the subject. Now look at the photo of the tractor below; nothing except for tractor and the cornfield as background. Easy to see what's being sold.
3. Good lighting
Pictures need good lighting. If the equipment is covered in shadows, it distorts the buyer's image of that equipment. Your photos need to give the buyer a very clear representation of what you're selling, otherwise they'll either pass it over, or worse, get the impression that you're trying to hide something – and that's not good for business.
The best time to take pictures is during the "Golden Hour" – the hour either after sunrise or before sunset. Everything takes on a warmer tone; colors look better, details are clearer, and the sun is low enough that it's not creating glare and weird reflections. Take the photo with the sun either at your side or your back so that it works with you, not against you. Here's an example of a photo where the sun is just starting to go down, and you can see how it warms up the color of this FFA Edition 966 die-cast tractor.
In the event that it's not sunny out, it's not a deal-breaker. Cloudy days work well, too, because the light is more evenly dispersed and doesn't create the glare or shadows that a real bright sunny day will. Here's a photo that an auctioneer we work with took on a relatively overcast day. It's clean, it's clear, and it doesn't have shadows.
4. Multiple pictures, multiple angles
Farm machinery can be very large, and shouldn't be advertised with a single image. Think about what YOU would look at when you buy something at an auction (or Craigslist, Facebook's marketplace, or any one of a zillion places where you buy stuff online); that's the same stuff your buyers want to see. Take pictures of that! Get photographs of the machine as a whole, then rotate around the machine capturing images of both sides, the front, and the back. You can then go in for a closer look at the things that you know your buyer would want to see, such as the VIN, PTO, tires, etc.
You should also take photos of any major dings, dents, and things that are broken. It's not the sexiest stuff to put in the catalog, but it'll make a big difference for buyers. Your buyers need to be able to see the good, the bad, and the ugly in order to make the right buying decision.
5. Clear, non-distorted images
Don't give your buyer a headache by making them squint at fuzzy images of tractors, grain carts, and planters. If your pictures are fuzzy, dark, or distorted, you'll lose your buyer's confidence. Give your potential bidders a good look at the equipment that you want them to buy. Buyers who are confident in the machinery they are bidding on will put more money on the table.
A couple of things to remember/note:
Hold the camera steady – use a tripod if you have to.
Turn off the flash, so long as you've got enough natural light. Natural light will always give you a better photo.
If you're using your iPhone or Android phone (which is totally fine – more on that in a minute), stick with the native camera app – no embedded cameras from Instagram, Snapchat, or Facebook; they tend to optimize everything for tiny little screens, not for auction listings where quality is more important.
Take the extra 10 seconds to review your photo after you take it. Zoom in and look for fuzziness or blurry photos. If it's blurry, dump it and take another.
This does not sell tractors.
Also, while we're on the subject…we frequently hear from auctioneers that they don't have fancy cameras to take "good pictures" to sell their stuff. In our opinion, today's iPhones and Android phones are very capable of taking clear photos that'll give buyers enough information to make a solid decision.
Lots of auction companies get all stressed out when it comes to taking photos for the auction catalog when they don't need to! Taking photos is relatively easy; follow these simple suggestions, and we can just about guarantee that you'll see the benefits in your business.
Recap: Pictures sell stuff. If you take better ones, you WILL make more money, and so will your seller. 
Descriptive Information
What are the things you'd want to know before purchasing a used tractor that will be key to earning you a profit? Be sure to include all the information you can get your hands on; year, make and model, hours used, horsepower, features, drive, and condition. The more information you can provide, the more you move a buyer further along in their purchasing decision.
Example: 2015 John Deere 6140M MFWD Tractor, Cab, 170 Actual One Owner Hours, 140 HP, Left Hand Reverser, 460/85R 38 Duals, 540/1000 PTO, 24/24 Transmission, 3 Hydraulics, 3pt. Quick Hitch, Remaining John Deere Warranty, SN: 12121212
Accurate Information
This goes without saying, but lying or stretching the truth about the condition of a piece of equipment will damage your company's reputation. If a buyer thinks they got burned by purchasing a tractor at your auction that supposedly "ran well" when it really doesn't, you're going to have an angry customer on your hands. Angry customers warn other potential buyers from participating in your auctions.
Takeaway: Earn a reputation as an auctioneer that plays it straight. It'll bring you repeat customers and new business. 
At Tractor Zoom, we help auctioneers to increase visibility of their farm machinery auctions. If you're interested in listing an auction on our platform, shoot us an email to info@tractorzoom.com. We are proud advocates of the auction profession, and would be happy to work with you.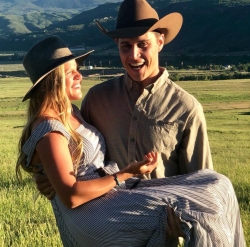 Kyle McMahon is the founder of Tractor Zoom and leads the company as CEO. As a 3rd generation entrepreneur, Kyle grew up with hard work and curiosity ingrained in his demeanor. Kyle and his Tractor Zoom team are 2018 award winners in the John Pappajohn Entrepreneur Venture Competition.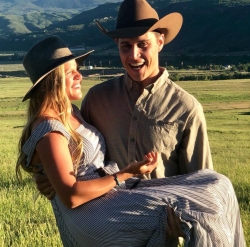 Latest posts by Kyle McMahon (see all)