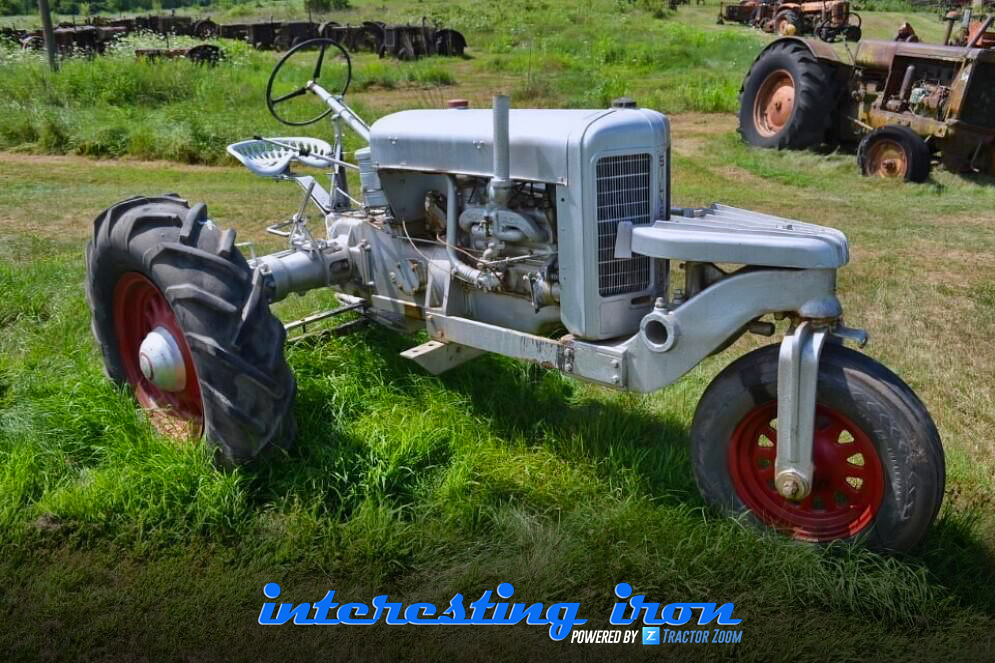 There's a bunch of different interesting angles on the Fate-Root-Heath Company. They made everything from bricks to locomotives, and honestly I'm surprised nobody's written a book yet. Their most successful venture was tractors like this Silver King R66. Heck, Henry Ford owned several of 'em, and thought they were the best tractor buy on the market!
Like many smaller tractor companies of the 30s and 40s, they outsourced parts and essentially ordered them as needed. The finished product was a good quality piece, though – a very versatile little 4-banger gas tractor. Because of their gearing, you could put a Silver King into the field, plow 5 acres with it, and hustle home at 45 mph! They became pretty well known for being a fast tractor on the road!
The crazy road trip story…
And on that note…I stumbled on an old interview with one of Silver King's sales guys not too long ago. Apparently, a local customer once bought one of their 3-wheeled tractors; he planned to pull a small camper behind it from Plymouth, OH all the way down to Florida! So the story goes, he got a few miles down the road and stopped for dinner. After a few beers, he got a fair bit more ambitious and decided to go to Florida…but with a pit stop in California first!
That's exactly what the guy did, too! He drove his trusty Silver King from Ohio to California, then Florida, and all the way back to Ohio!  That camper bumping along behind him the whole way! Not only that, but when he returned, he sold the tractor to a local farmer who worked it in the field!
This particular Silver King R66 currently lives in NE Iowa, and I know it'll need some TLC to get it back into good shape. That said, it's all there (for the most part), and I suspect that this tractor will sell fairly inexpensively. Parts aren't tremendously difficult to find, as the components are fairly common. Depending on the serial number, it'll probably have a Hercules or a Continental gas 4-banger in it and a 4-speed transmission. If you buy it and decide to drive across the country with it, plan an overnight stop in Des Moines! I'd really love to see it!
Latest posts by Ryan Roossinck (see all)