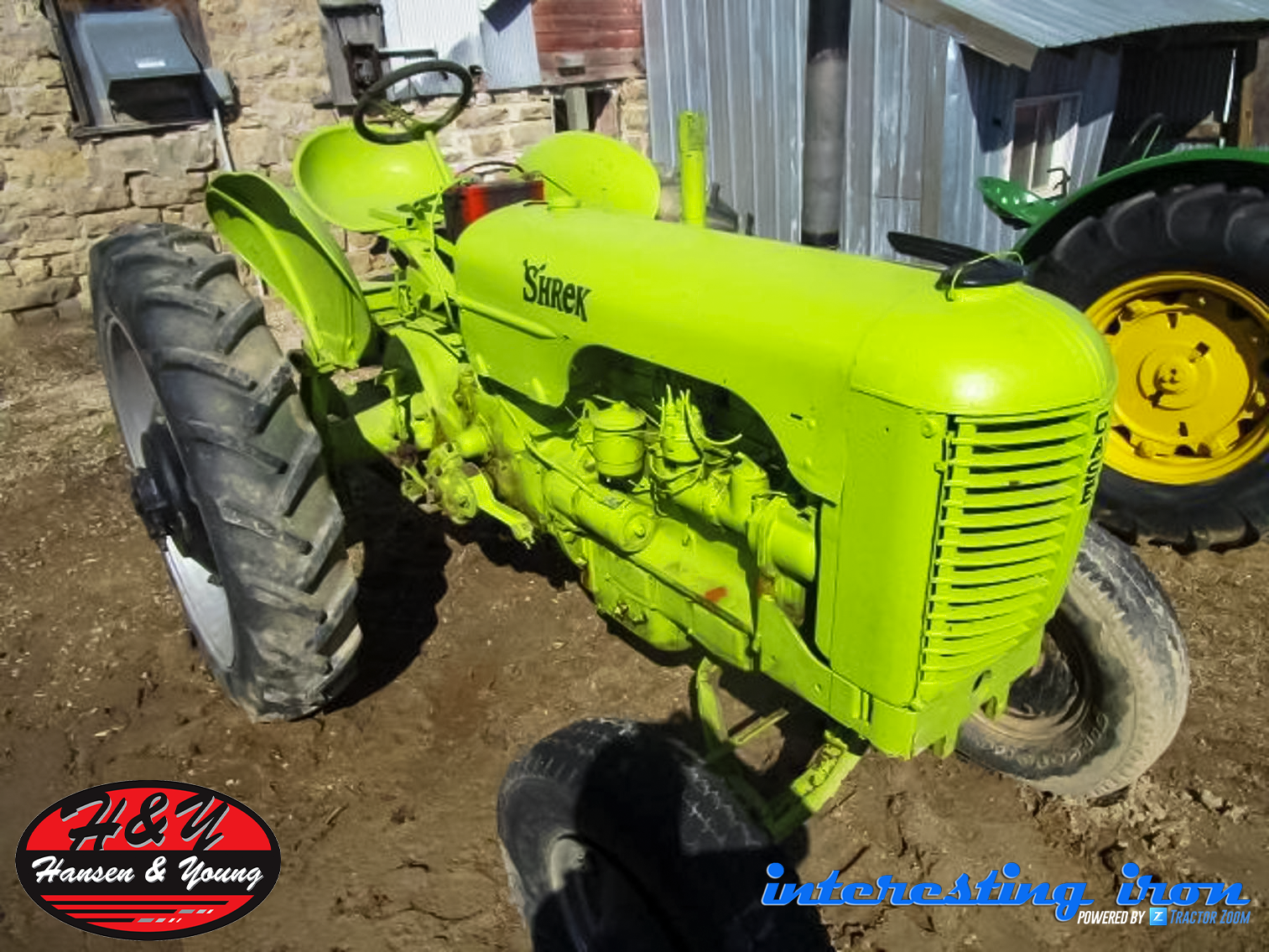 The three types of collectors in every tractor club…
Within every tractor club I've ever heard of, there's usually about three different types of collectors. Let's talk about those people for a minute, because two of them play a role in the story of Shrek…
The Factory-Correcters
There's always a handful of folks who take their collections really seriously. You probably know a couple of people like this, too. I know I do!
They're the ones who'll go to the ends of the earth to find the factory correct seat bolts and scour swap meets for original manifold gaskets and stuff like that. Their tractors took ten years to restore, and they're the most factory-correct tractors on the planet. They're the guys who can rattle off the world's most obscure part numbers because they've been watching eBay and every collector's forum on the internet for them for the past four years. They can tell you the date and time their tractor rolled off the line, and some of 'em probably know what the last guy to touch the tractor had for lunch that day!
The hobby needs collectors like that, too – I'm not picking on those guys. They're very dedicated to preserving history, and that's really important!
The In-Betweeners
The vast majority of club members are going to be people like this. Their collection of tractors doesn't always have a theme (aside from perhaps a brand or two). Typically, their tractors aren't super-duper-rare, either. They buy the tractors they like, and they fix 'em up the way they want to. Some of the parts came from the local NAPA. They get tons of enjoyment from doing tractor things with their friends and fellow club members. They're always the first ones to sign up for a plow day, a tractor ride, a pull, or the tractor teeter-totter contest!
The hobby needs collectors like this, too. If we didn't have people who loved using their tractors more than they loved the restoration process, this hobby would've died long ago!
The Practical Jokers
If somebody's going to show up to a tractor ride on a 4010 painted up like a holstein, it's this guy. They're in it for fun and games, and usually don't take themselves too seriously.
That said, the practical joker can be a Factory Correcter or an In-Betweener too – these categories aren't mutually exclusive. They can have a relatively focused collection of really nicely-restored tractors or a handful of tractor ride tractors too (or a mix). But when they let their hair down…they've got that one tractor in the shed that's for no other purpose than laughs.
Annnnd….that's where we meet Mike Bork. ?
Mike Bork is a long-time member of the Old Time Farmfest Lions in Fountain City, WI. Over the years, he built a neat tractor collection with his sons. They're typically Deere guys with a little bit of Allis thrown in there, too. In fact, except for one Farmall H with a Hiesler 9-speed transmission in it, everything is green or orange.
And Shrek. The lone Case in the barn.
Why Shrek exists…
A few years ago, the Farmfest club was featuring J.I. Case at their annual Labor Day weekend show (I think it was 2019). The Case Factory Correcters in the group were all super-excited about it. Flambeau Red and Desert Tan would finally have its day in the sun!
Fun-loving guy that he is, Mike decided to pick on the Case bunch a little bit. He had a plan, and it was a good one. Mike's perspective was that Case tractors were ugly, so why not have a little fun with this one and paint it up like the cartoon character from the movie? Anyway, he and his sons went out and picked up a Case Model D without telling anybody. They cleaned it up and running, painted it like you see it here, and debuted it at Farmfest!
The reactions are priceless, and it's been a big hit wherever he takes it! The Case guys still think it's funny, and everybody seems to enjoy it! I can't imagine how many dozens of kids have had their picture taken sitting in the seat of that tractor!
Mike's Auction
To be real honest, Shrek isn't really the highlight of Mike Bork's auction (which is being hosted by our good friends at Hansen & Young). From a collector's standpoint, the highlights are probably a 1969 John Deere 4020 side-console powershift or the 1970 John Deere 4000 gasser (one of 256 ever built). However, there are also a handful of clean Allis Chalmers models on the sale (the D17 is probably my favorite of that bunch), and a few really neat garden tractors from the fifties!
I talked to Mike's son Dick on the phone for a few minutes the other day. He told me that Dad was really enjoying seeing the attention that the tractors were getting. He said that he won't be sad to see them go, because he knows they'll go to good homes where they'll be enjoyed. How's that for a positive attitude? I'm sure Mike & Shirley still have a tractor or six that they and the grandkids can play with. This is a family deal for the Borks – Mike and his wife Shirley and their family love to go on tractor rides together, and that's really what this hobby is all about, isn't it?
About Farmfest
Tractor clubs are neat organizations. They do a lot to preserve our agricultural heritage – something that's quickly disappearing. The good folks involved with the Old Time Farmfest Lions in Fountain City, WI are a terrific example of a group like this. Every Labor Day Weekend (sans 2020, when COVID put the damper on things), they hold a celebration of all things farming. Threshing demonstrations, corn picking with the old 2-row pickers, a farm stock tractor pull, tractor shows, the whole shebang. I've never been there for it, but I hear it's a lot of fun. Maybe this year, I'll head up there if I'm not pulling somewhere…
I'm not sure what the featured make will be this year (I don't think they've released it yet). Whatever it is, though, it'll be fun to see what rolls out of the barn for it!
The Old Time Farmfest Lions Facebook page is probably the best place to keep up to date on what's happening with this year's event. If you see a big guy in a blue Tractor Zoom hat wandering around with a camera in-hand, that's me! Come say hi! Let's talk tractors!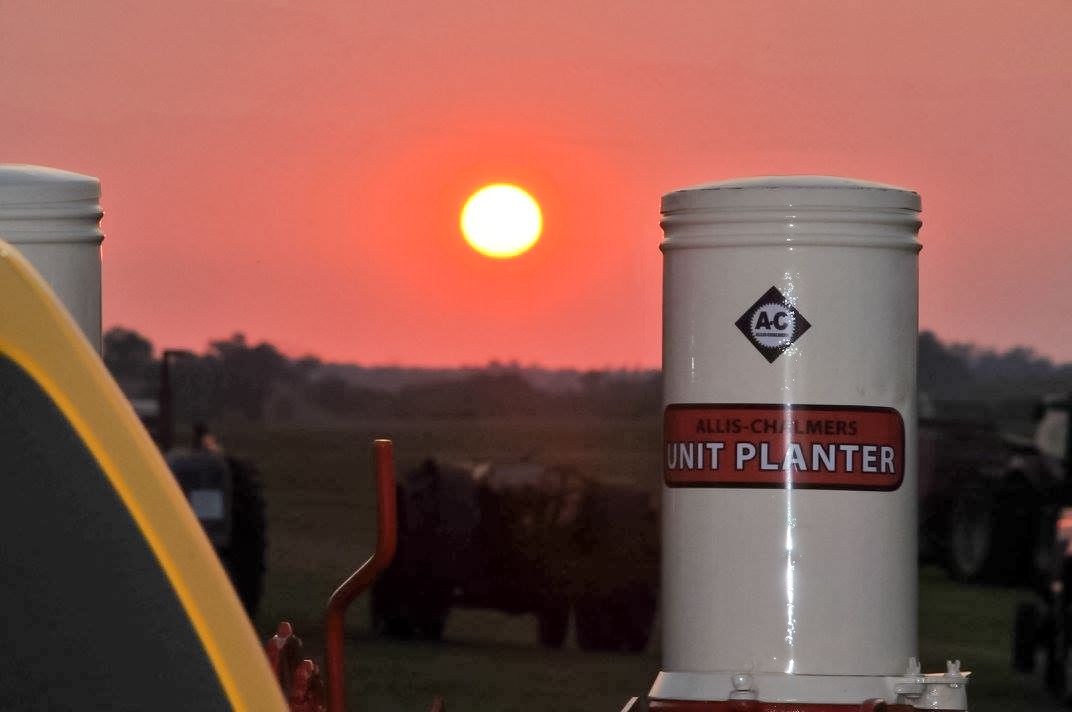 Latest posts by Ryan Roossinck (see all)