We've had an exciting start here at Tractor Zoom—after launching our apps for iOS and Android in November 2017 and releasing our web application on TractorZoom.com in February. And to celebrate our entry into this amazing industry, Tractor Zoom  is running a Red vs. Green Tractor Giveaway!
One lucky winner will get their choice of a 1968 John Deere 4020 or a 1974 International Harvester 1066. Two iconic tractors from two of the most traditional and fiercely loved brands in the agriculture industry.
So you get to choose: RED OR GREEN.
How do you win? It's as simple as entering the giveaway. After providing your name and email to enter, you'll be presented with options to increase your entries (and your odds) by sharing the giveaway, following our social media channels, and referring friends to earn more entries to the giveaway.
That's it! We'll contact our winners after the giveaway wraps up on August 31, 2018. The giveaway winner will choose their prize tractor: red International or green John Deere.
We'll be drawing again to pick our auction company winner, who will have the opportunity to auction off the tractor not chosen by our initial winner for a 10% commission on the final sale price (if you're an auctioneer and want to learn more, read this).
So what are you waiting for? Get started with Tractor Zoom today to enter for the chance to auction off one of these beautiful tractors!
________________________________________
About the tractors
Red: 1974 International Harvester 1066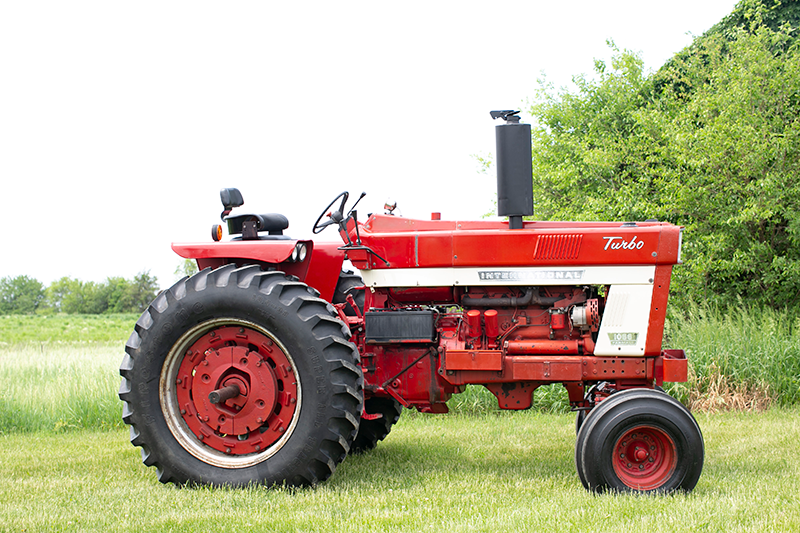 We bought the 1974 International Harvester 1066 at auction in Cedar Rapids, Iowa. This tractor is completely original except for updated tires and seat. It's a beautiful classic with fresh wax and less than 5,000 hours.
Green: 1968 John Deere 4020
The 1968 John Deere 4020 was purchased at an auction in southeast Minnesota. This unit has over 14,000 hours, but had a complete engine overhaul only 400 hours ago. It's completely original except for a fresh coat of paint.
_______________________
About Tractor Zoom
Tractor Zoom provides a platform for farm equipment auctioneers to post their farm machinery auctions and to connect with buyers. We help auctioneer's make their customers' inventory more readily findable, and easily searchable. For the buyers and the farmers, we want to be able to provide a better way to find what's available for purchase in the farm equipment auction market.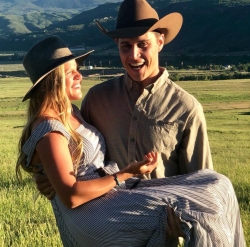 Kyle McMahon is the founder of Tractor Zoom and leads the company as CEO. As a 3rd generation entrepreneur, Kyle grew up with hard work and curiosity ingrained in his demeanor. Kyle and his Tractor Zoom team are 2018 award winners in the John Pappajohn Entrepreneur Venture Competition.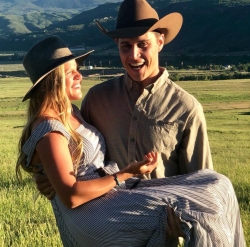 Latest posts by Kyle McMahon (see all)