So you've got a meeting with an ag lender. Now what? On the surface, the process of getting an ag loan can seem overwhelming, but it doesn't have to be that way. You just need to know what to expect, and you need to think like the bank in preparation.
At the end of the day, the bank needs to know that you're going to pay back the money that you're asking for.
That said, here's a short list of things you need to do for a meeting with an ag lender. Doing these things will help you walk in the door with confidence, and they'll make a huge difference in the way that the loan process goes.
Gather the documents that you need.a. Income statements (2 years)
b. Tax returns (2 years)
c. Balance sheets (2 years)
c. Assets – including land, buildings, equipment and their current values.
d. The rental agreement, if you don't own the land you farm.
e. Insurance information (the contact information for your agent and the details of the policy – what it covers, etc.)

The farm's business and marketing plan

Your business and marketing plans are important; don't fake it. Spend some time putting the plan on paper, because this tells the bank how you'll pay off the loan. Include your production history and expenses and be sure to double-check the accuracy of the numbers. Nothing stings worse than being denied a loan because the math didn't add up.This is your opportunity to show the bank that you know what you're doing, and that your previous success wasn't dumb luck. When the bank hears that you've got contracts in place (or a proven method to sell what you produce) and you can demonstrate that you understand the market, it tells them that you've done your homework. It's a huge confidence booster for the bank.

Risk Mitigation

The bank is going to want to know what happens if it all goes wrong. As much as we all want to believe that things will go perfectly, there's a lot that's out of our control – market volatility, Mother Nature, disaster, etc. The bank needs to know that regardless of what happens (whether you can control it or not), that you've got insurance in place to mitigate risk and sufficient collateral on your balance sheet.The last two things that you need aren't documents. They're mindsets, and they might be the most important things that you'll carry with you into the meeting.
The Right Mindset

You need to remember that when it comes to crunching the numbers, the banker has to be concerned about the bank's business plan, too. They need to be realistic about their backup plan if you can't pay off the loan. Nobody wants it to come to the point where the bank needs to take your stuff, but if it does, they need to be sure that they can recoup the remainder of the loan by selling your collateral. When they assign value to your equipment, don't be terribly shocked when their value is lower than what you think it's worth. The bank knows that they may need to liquidate your property, and they may not get top dollar for it. Again, it's not personal – it's the reality of what could happen, and you both need to be prepared for it.

Think Positive.

Lastly, you need to be positive and upbeat. Yes, that sounds hokey, but at the end of the day, the bank is company made up of people…and people like doing business with positive people. Furthermore, when you have a meeting with an ag lender, the impression that you leave them with is probably the one and only subjective part of getting the loan – everything else is based on numbers and whether or not they add up! If you walk in with a negative, "how is the banker going to wreck my day" kind of attitude, it'll show in the way that you interact. Your banker didn't wake up with an agenda to wreck your day! They're there to help! They WANT to be a partner in your success; that makes them look good, and obviously, it makes a big difference in your life!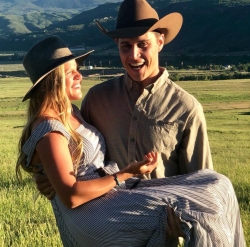 Kyle McMahon is the founder of Tractor Zoom and leads the company as CEO. As a 3rd generation entrepreneur, Kyle grew up with hard work and curiosity ingrained in his demeanor. Kyle and his Tractor Zoom team are 2018 award winners in the John Pappajohn Entrepreneur Venture Competition.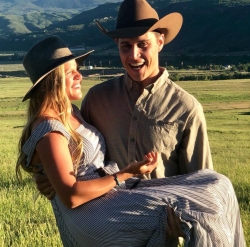 Latest posts by Kyle McMahon (see all)