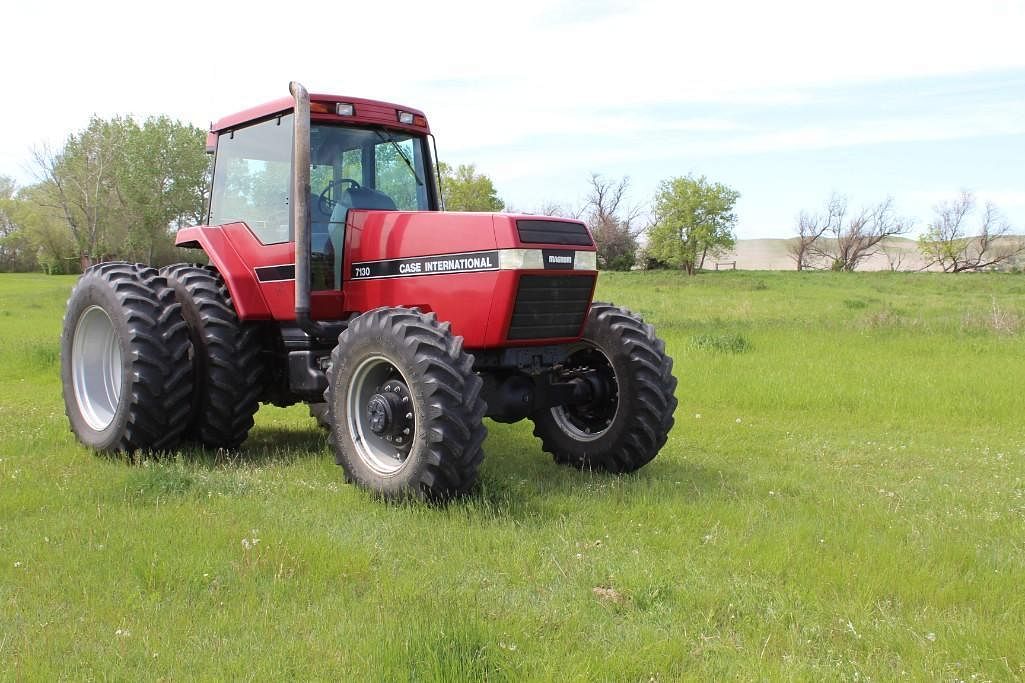 I've written about the Case IH Magnum plenty of times before, and I'll probably do it again, because there are a lot different angles to the Magnum story. It wasn't that they were just great tractors; for many farmers, they still set the standard!
The process of merging J.I. Case and IH wasn't exactly easy. With overlapping equipment lines, models on both sides were scrapped. It was a business move, but inevitably, feelings got hurt. Whether perceived or real, there was definitely a wedge between Case and IH employees (dealers too).
Everybody in the new company knew their future depended two things. America had to survive the farm crisis, and the Magnum had to be a big hit. The employees knew they had a really solid product; still, if either of those two things didn't happen, those employees were going to be looking for new jobs in a time when new jobs weren't real easy to get. When you're fighting for your job, you tend to band together and bust it a lot harder.
The Magnum became the bridge-builder and put the "us" and "them" mentality to bed for Case and IH. They banded together because they had to, and built a tractor that America still relies on to this day. Hard to argue with that kind of determination, isn't it?
This Magnum 7130 MFWD is a super-clean one-owner tractor with just under 7200 hours on the meter. It lives in Montana right now, and our friends at Pifer's Auction & Realty are sending it home to a new owner on Thursday, August 6! Click the photo to go to the listing!
Fun Fact – The first Magnum off the line was a 7140 MFWD. Case IH worked it so hard that it was eventually scrapped. The 2nd one off the line? It was a 7130, and it still exists today!
Latest posts by Ryan Roossinck (see all)