The drive down to Cambria, IA from Des Moines is beautiful. The highways cut through south central Iowa farm country, and last week the fields all along the route were full of tractors pulling planters. Farmers were taking advantage of the first week of good spring weather.
I was headed to Dan Allred's farm, a fifth generation farmer in Wayne County. His son Bronson, the sixth generation, was there to greet me with their dog, Zoey, as I pulled into the driveway. Bronson was there to take me out to where Dan was working in the field. I'd shown up at an opportune time, Dan was waiting on Bronson to bring seed out to refill the seed boxes on his 2600 Kinze planter.
I felt I had gotten to know Dan from his Twitter account. He's active on social media, using it to connect with others in the agricultural community as well as record the daily business of being a farmer. We'd gotten in contact because he'd sent a message inquiring how auctioneers got their auctions listed on Tractor Zoom's website and mobile apps (they can sign up here).
Dan and Bronson talked about farming and family. Both men stay busy with farming and working side jobs, such as selling seed for NuTech and doing custom farm work. They both referenced how they hope to farm for as long as they possibly can.
As many in or close to the industry know, to be a farmer is much more a lifestyle than it is a normal career. Starting work before the sun comes up and not stopping until after the sun has gone down is common, especially in the planting and harvesting seasons. Many farmers have livestock to raise and care for, while also finding time for other jobs such as fixing equipment, spraying fields, mending fences, and so forth. While everyone is different, many farmers will tell you they chose this life because they couldn't imagine living any other way.
The challenges that farmers encounter each season can be considerable, and many of which are out of their control. Harsh or unforgiving weather conditions can make or break an entire region. Political and economic changes can help usher in financial success or destruction. However, the benefit of independence, working with the land, and seeing their hard work literally grow right before their eyes can make every challenge a farmer faces worth it.
Dan is one of those farmers that, while yes there are challenges, appears to truly enjoy what he does.
On top of talking farming and family, we chatted briefly about Tractor Zoom. He talked about Tractor Zoom being useful to farmers looking to find specific farm equipment for sale at auction. To have one platform to search farm equipment auctions from multiple auction companies was something that was going to be time-saving to many farmers and buyers.
After chatting awhile, I had to let Dan get back to it. He jumped in his 5288 International Harvester (fitting for a man with the last name of Allred), and took off for a new section of the farm to plant. I followed in Bronson's truck to take aerial video of Dan at work.
Besides an intermittently strong wind, the weather was beautiful. As the drone zipped up and down the field to follow Dan around in his tractor, I realized how lucky the Tractor Zoom team is to be building products for the agriculture community. Helping farmers find the equipment they need faster allows them to get back to doing what they love most, running the farm.
If you haven't yet, give Tractor Zoom a try. Let us know what you think, send us an email at info@tractorzoom.com. If you've used Tractor Zoom and have a story you'd like to tell us about, let us know. We're always looking for good stories to share.
Download the Tractor Zoom app from the Apple App Store, or the Google Play Store. Visit TractorZoom.com to check out the platform.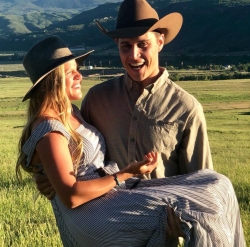 Kyle McMahon is the founder of Tractor Zoom and leads the company as CEO. As a 3rd generation entrepreneur, Kyle grew up with hard work and curiosity ingrained in his demeanor. Kyle and his Tractor Zoom team are 2018 award winners in the John Pappajohn Entrepreneur Venture Competition.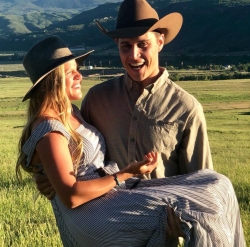 Latest posts by Kyle McMahon (see all)