Lots of companies, bloggers, and other ag media outlets have done lists of the biggest tractors on the planet—so that's what we're gonna do too.
Wait a minute…
Why would we do a list like everybody else? We do stuff different around here and you probably already know the basics of that list anyway. Big Bud, that big Versatile eight wheel thing that hasn't been made in 40 years, blah blah blah.  How 'bout we do something more relevant with our list?  How about a list of the biggest tractors that you can actually rob a bank and go buy? (We do not condone robbing a bank to buy your farm equipment. That's wrong.)
List of Biggest Tractors You Can Buy TODAY
So, without further ado, here's Tractor Zoom's list of the five biggest tractors you can buy in the states.
The magic horsepower number for 2019 is 620. The top three tractors, horsepower-wise, are all rated at 620.
John Deere 9620RX – The big green monster with the Cummins QSX. It runs smooth, quiet, and Lord knows it won't run out of power. 915 cubes tends to ensure that that doesn't happen. Furthermore, my wife tells me that these tractors have a very comfortable cab, and that it's nice and quiet! (She's driven one and I haven't; I'm sort of annoyed about this!)




New Holland T9.700 – Although New Holland's entry seems under-cubed in terms of the size of the motor (an Iveco 12.9L), make no mistake; even though it's only 787 cubic inches, you won't lack power for anything you could possibly want to do. They've made some changes to the SmartTrax setup that should increase the life of the track and minimize compaction, which should be good for both the wallet as well as the field.

Side note: I still can't believe I actually wrote a sentence including the phrase "it's only 787 cubic inches"…


 

CaseIH/Steiger 620 Quad Trac – The big red guys certainly aren't gonna NOT show up to this party. The 620QT has the same Iveco motor as the New Holland, so there's nothing groundbreaking to discuss here; according to one of our buddies who runs an equipment repair shop, the motor in this machine is a very strong selling point (and he bleeds green, so that's high praise). From what I hear, the 620 Quad Trac is roomy and relatively comfortable, too.


 

Versatile 610DT – The Canadians were pioneers of the articulating tractor game, and they haven't lost a step—not by a long shot. The biggest Versatile uses a big Cummins QSX like the Deere, except that this one makes 605 horsepower. Yeah, it's less power, but I'll bet you a farm show ice cream cone that you'll never miss it. I had a chance to take a closer look at one of these things in Louisville this year, and man alive, these things are YUUUUGE. That great big, roomy cab has its own suspension system, too, so it ought to ride like a La-Z-Boy in the field!


 

The Challenger MT975E – The only one on the list that doesn't have tracks, the MT975E is an articulating AGCO rated at 600 horse. Here's the thing, though; if you're a big enginerd like some of us, you'll geek out on the motor. The motor is a sixteen cylinder monstrosity with well over 1000 cubic inches and twin turbos!
So, there it is. Our list of the biggest tractors available in the States today. It's definitely not for the faint of wallet! It's not hard to spend $750,000 for a new tractor on this list (depending on how it's optioned), and it certainly makes a good case for looking at farm equipment auctions for a better deal on a well-maintained tractor with plenty of life left in it! Since there's a very wet spring looming, big equipment with more power may be the key to #plant19.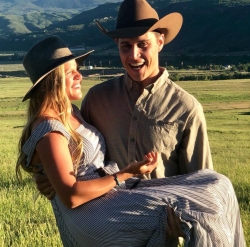 Kyle McMahon is the founder of Tractor Zoom and leads the company as CEO. As a 3rd generation entrepreneur, Kyle grew up with hard work and curiosity ingrained in his demeanor. Kyle and his Tractor Zoom team are 2018 award winners in the John Pappajohn Entrepreneur Venture Competition.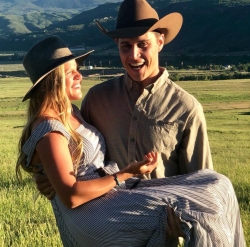 Latest posts by Kyle McMahon (see all)