Staying top of mind for farmers in your territory while maintaining current client relationships can be a challenge—how do you stay relevant to a highly refined group of potential customers and make the most of your marketing dollars?
As a Tractor Zoom Preferred Partner, ag lenders and insurance agents can reach an audience 100% aligned to agriculture—many of whom are close to making a purchasing decision at auction.
A Tractor Zoom Preferred Partner can connect with farmers searching for equipment in specific zip codes. Your brand and contact information is displayed alongside the farm machinery being searched for by buyers in your serviceable counties. The buyer will purchase equipment from any auction in the US, but they're highly likely to finance and insure locally.
How it works:
Sign up for free on Tractor Zoom. Fill out information about you and your business to be included in our Lender and Agent Directory. Creating a profile is free and farm equipment buyers use the directory to search for providers near them.
Designate which counties you'd like to advertise in, and we'll serve your ad to the equipment buyers in those counties.
It really is that easy.
Preferred Partner pricing is straightforward: It's $299 per county for a 6 month run time and $449 per county for a 12 month run time. If you want to advertise in more than 5 counties, give us a call and we'll create a plan that makes sense for you and your business.
"Advertising on Tractor Zoom has been a game changer for me. Being able to target down to the county level, I'm able to connect with farmers that live near me and be top of mind when they go to insure their farm equipment."

Matt McWhirter, Farm Bureau Financial Services
Stand out where farmers search for equipment.
Tractor Zoom has a very specific audience: farmers looking to buy equipment. Increase your brand awareness and build relationships with local farmers  in search of your services.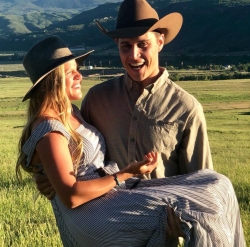 Kyle McMahon is the founder of Tractor Zoom and leads the company as CEO. As a 3rd generation entrepreneur, Kyle grew up with hard work and curiosity ingrained in his demeanor. Kyle and his Tractor Zoom team are 2018 award winners in the John Pappajohn Entrepreneur Venture Competition.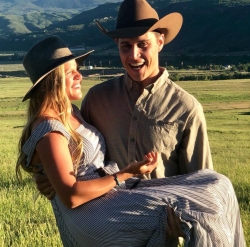 Latest posts by Kyle McMahon (see all)